NOLEO 3-in-1, Natural Diaper Rash Remedy, Became the First EWG Verified 3-in-1 Diaper Care Product
NOLEO is the first 3-in-1 Diaper Care Product to be awarded rigorous Environmental Working Group (EWG) Verification for Health and Transparency

In August 2020, NOLEO became the first 3-in-1 Diaper Care product to become EWG verified and is proud to belong to a select group of babycare products recognized to meet the strictest standards for health and safety.
"We couldn't be more proud to be awarded this verification and to partner with EWG to change our broken personal care industry, where ingredient lists are designed to confuse and mislead us," said Nicolas Chery, NOLEO's CEO. "EWG is doing incredibly important work to empower consumers with information and help them vote with their dollars. NOLEO's 5-ingredient do-it-all diaper care product that gives babies a healthy start, and our commitment to minimalist and safe formulations, are perfectly aligned with their mission".
---
A RIGOROUS APPROVAL PROCESS
NOLEO becomes one of only 14 baby wipe products and one of only 17 diaper creams to be EWG verified. It is the first and only 3-in-1 Diaper Cleanser and Moisturizer product that cleans, moisturizes, and protects against rash to receive the nationally-recognized verification. Parents change more than 6,500 diapers on average before their children are potty trained, and each change is an opportunity for exposure to hundreds of different chemicals from multiple products with uncertain health impacts. NOLEO's 3-in-1 Diaper Care product cleans, moisturizes, and protects against rash with five simple and safe ingredients.  
To receive the EWG Verified seal, companies must apply and go through a rigorous approval process including documentation of ingredients and manufacturing processes. All EWG Verified products:
Contain ZERO ingredients of concern from the unacceptable list

Provide full transparency and ingredient disclosure, including fragrance components

Are scrutinized by a team of toxicologists, chemists and epidemiologists

Follow manufacturing processes that ensure the safety of their products
---
SIMPLY 5 SAFE INGREDIENTS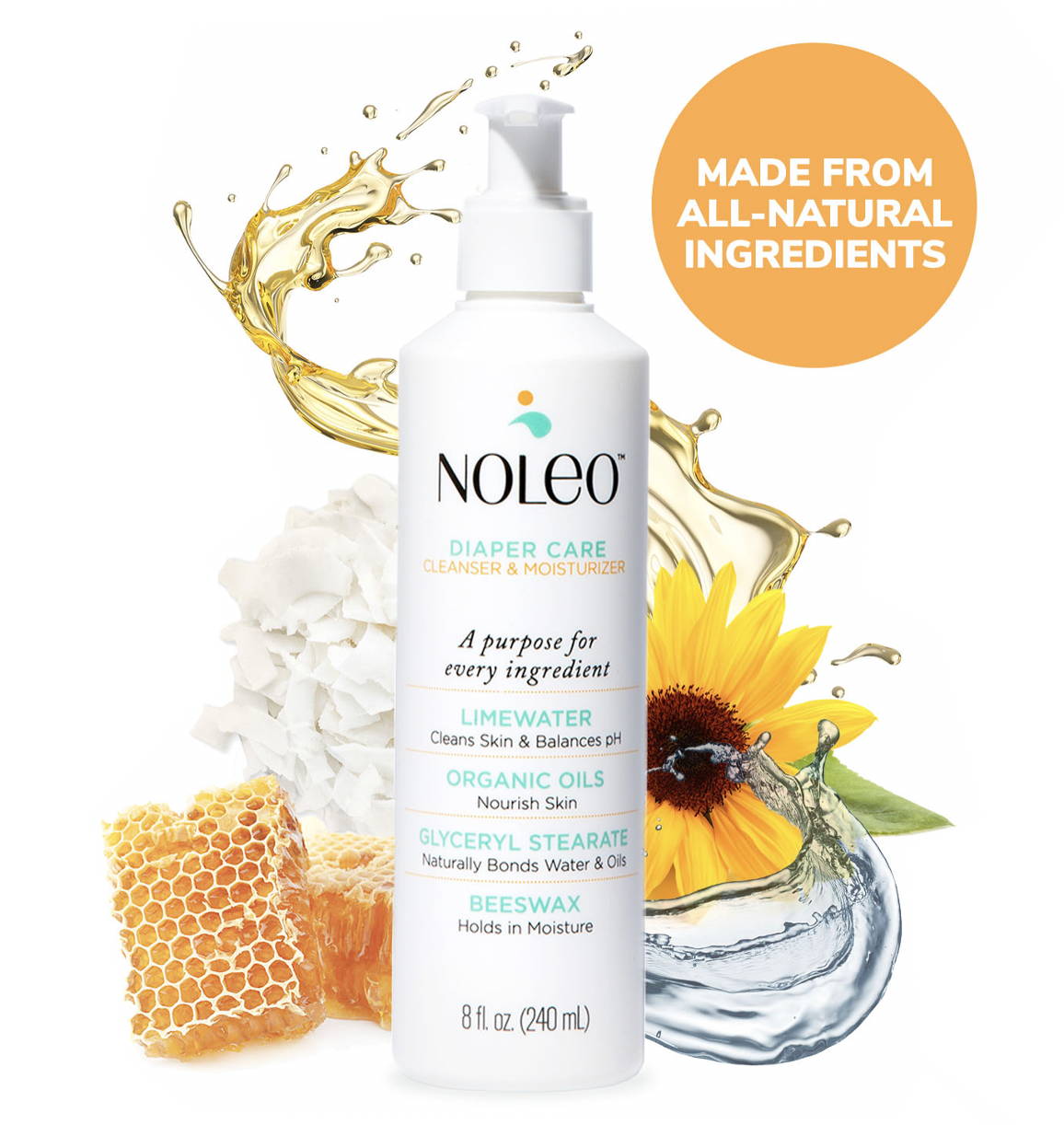 NOLEO believes that less is enough, and strives to make simple, safe, and effective products. We avoid ingredients with potential or unknown risks, and extensively research every ingredient used in our products. NOLEO's 3-in-1 Diaper Cleanser and Moisturizer contains simply 5 ingredients straight from nature and thoughtfully selected to deliver the maximum health benefits.
---