PROTECT BABY TODAY AND THEIR THE FUTURE
---
The smarter way to change diapers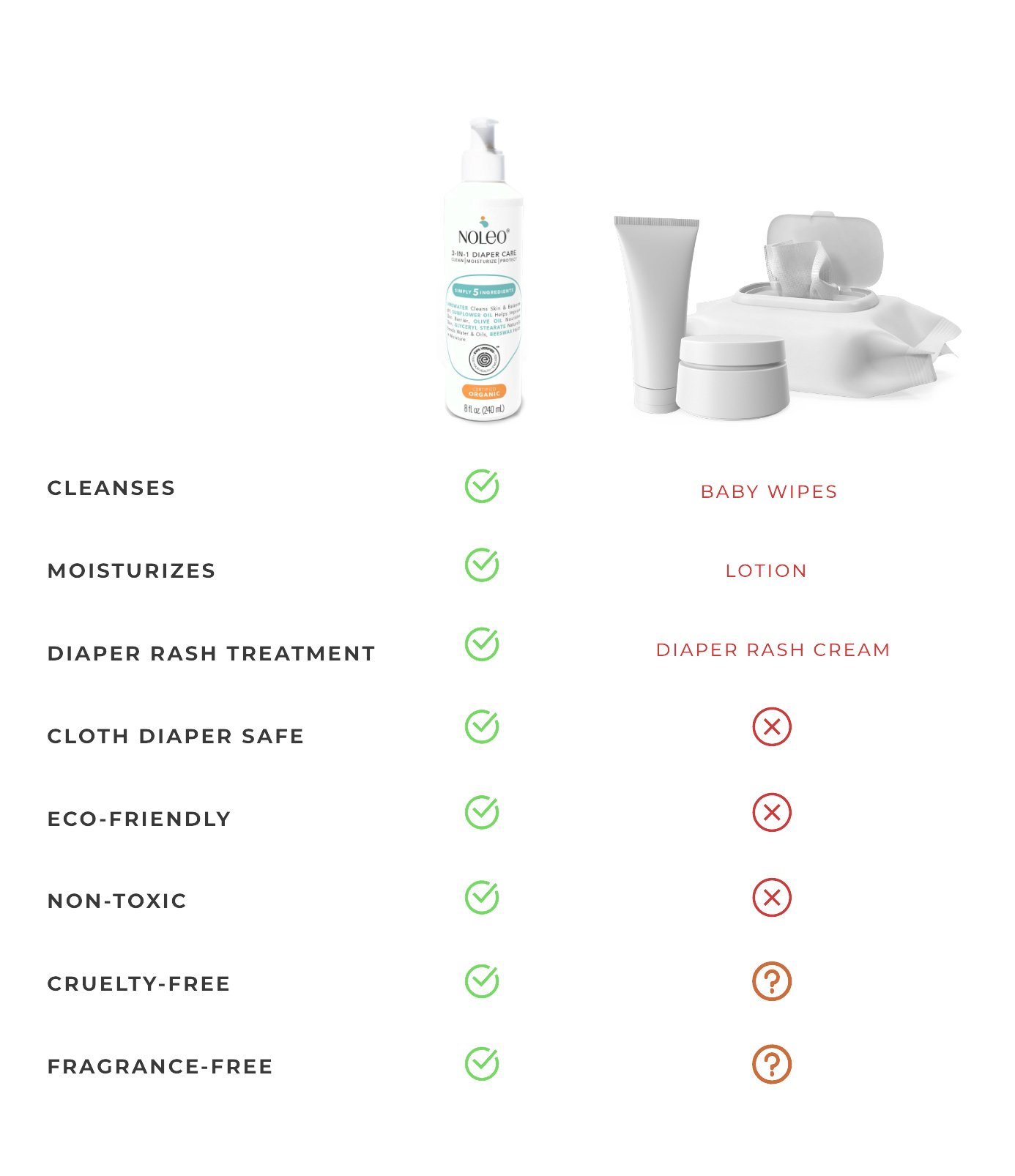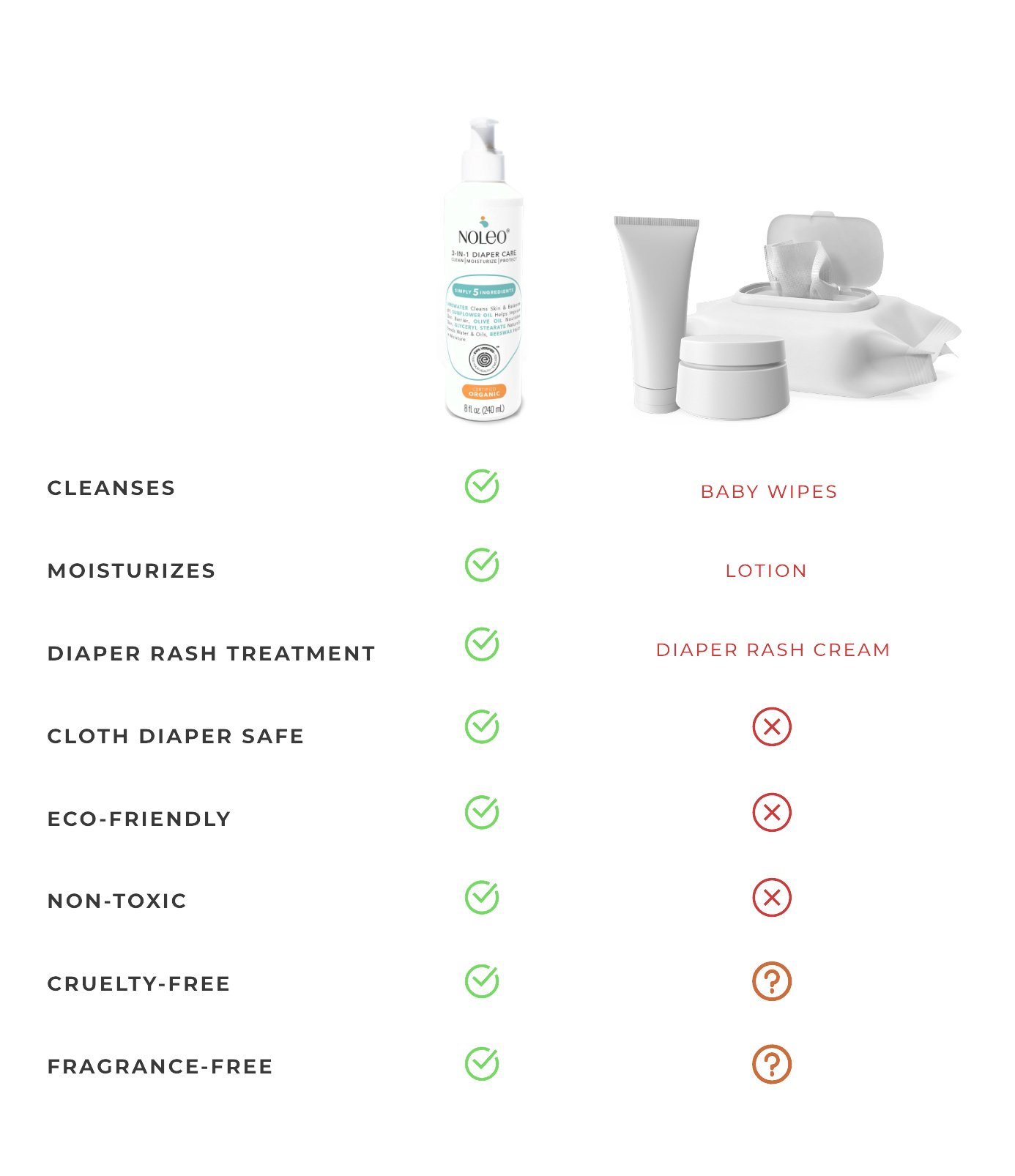 Why deal with diaper rash, when you can avoid it completely.
---
---
---
If I could give this ten stars, I would. My kiddos have sensitive skin and we use cloth diapers and wipes. Most store bought wipes and other solutions we've tried (California Baby, Balm! Juice wipe solution, homemade solutions), just don't work for us. They either leave their skin feeling tacky and unclean, or they irritate their skin.
Ashley N.
Amazon, Verified Purchase
Works really well, especially on super messy diapers! Leaves skin feeling nice and soft. The cotton pads are AWESOME!
Tiffany R.
Amazon, Verified Purchase
I love it and recommend to any parent to get a few bottles and to use it without a worry, we put some on the small spaces between the chubby cute Michelin tires of my baby's legs and neck and it's safe and healthy, keeps his skin hydrated and irritation free.
Pedro P.
Amazon, Verified Purchase