Conventional cotton farming and chlorine-bleaching process may result in toxic chemical residues left on the final product, and ultimately get in contact with the skin. Not only can they cause irritations and other adverse skin conditions, but they can also be harmful to our long-term health.
---
Our cotton is meeting the Global Organic Textile Standard ("GOTS"). To be certified as such, organic cotton must comply to very strict assessment and auditing criteria.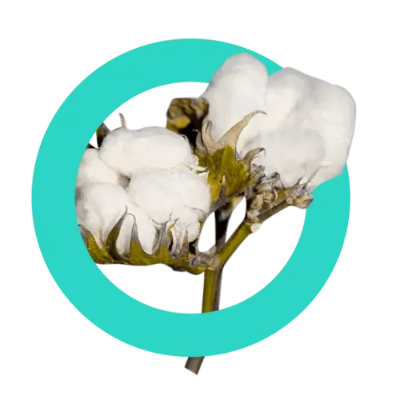 Better for our planet and the farmers
Non-organic cotton farming uses more pesticides than any other crops, representing 16% and 7% of the world's annual insecticides and pesticides production respectively. Chlorine is also commonly used in the bleaching process. Runoff of pesticides, fertilizers, and other toxic chemicals may result in the contamination of our rivers, lakes, wetlands.
Growing non-organic cotton exposes farmers to strong chemical agents, which are subsequently released into the environment, with adverse effects on entire ecosystems.
DISCOVER OUR ORGANIC COTTON PADS