NEW ARRIVAL: NOURISHING BODY OIL
A natural oil blend for resilient skin

Pamper your skin with this natural oil blend and improve appearance of stretch marks.
Firm and strengthen skin

Improve appearance of blemishes and scars

Keep skin soft and supple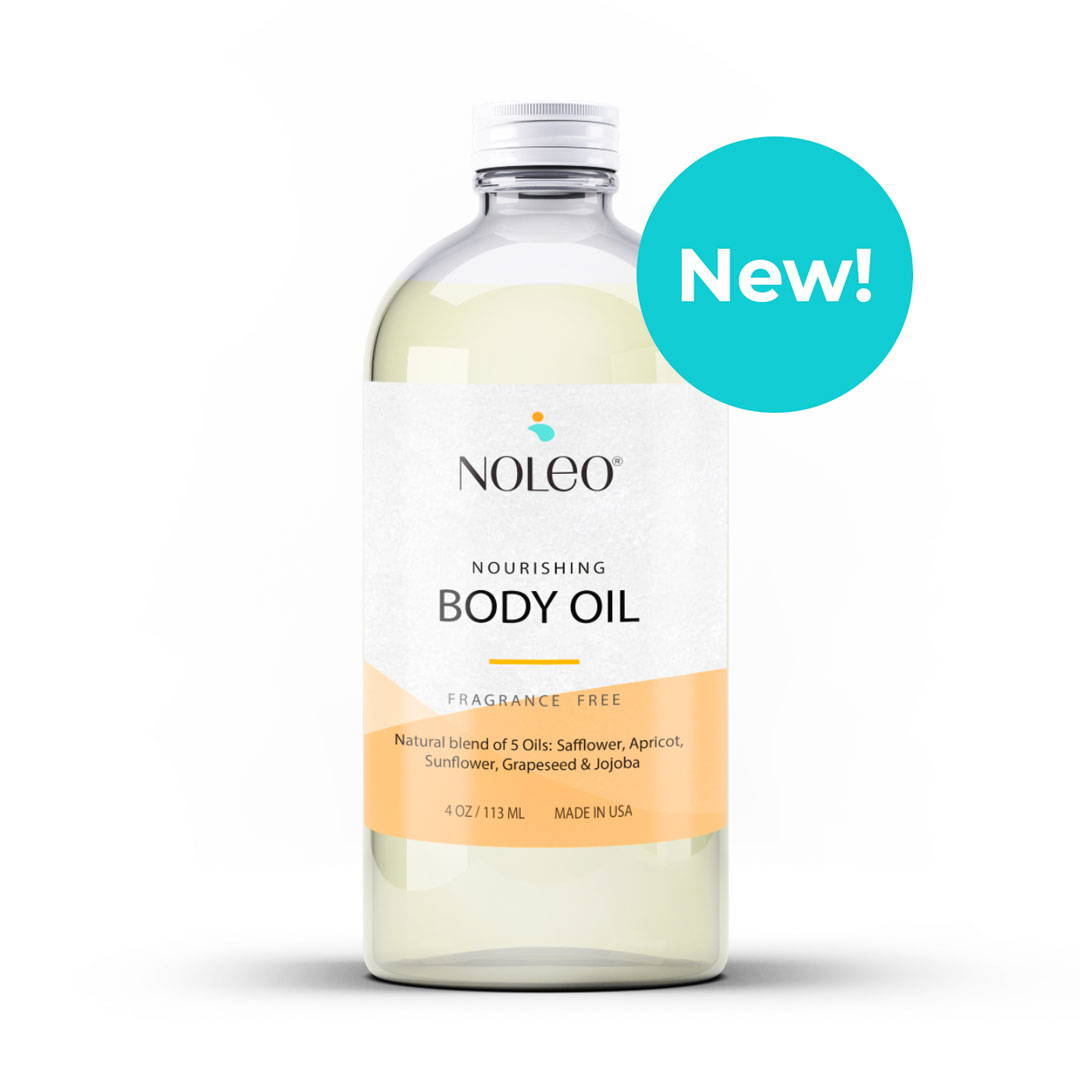 Natural oil to soothe skin and help bring back elasticity

Our nourishing body oil is following the NOLEO values of minimalistic and safe formulation, with natural ingredients, each with a purpose. While it can be used all over the body, this oil is also a pregnancy essential to soothe your itchy belly, help improve appearance of stretch marks and keep skin soft and supple as it changes shape. This can be used before and after giving birth. 100% natural, fragrance free, no preservatives, and made in the USA. In other words, completely safe for women who are pregnant or breastfeeding. This is liquid gold for Mama's skin.
100% Recyclable Packaging

Why use Nourishing Body Oil?



Heal light scars and blemishes

Keep skin soft and supple as it changes shape

A minimalistic blend of 5 carefully selected oils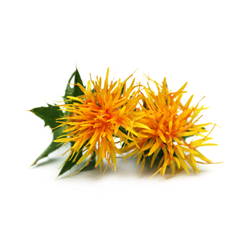 Safflower
Moisturizes the skin and is rich in protective antioxidants. Also has anti-inflammatory effects and helps promote wound healing.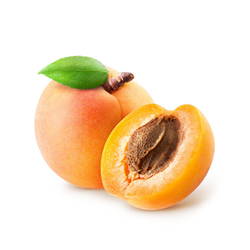 Apricot Kernel
Maintains softness and radiance of the skin. Nourishes skin and lowers the appearance of face wrinkles, scars, fine lines and blemishes.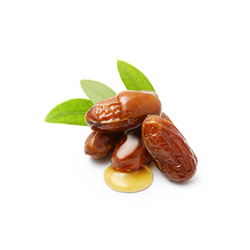 Jojoba
Loaded with antioxidants, such as vitamins A and E, and omega-6 fatty acids, which are essential components of the skin's barrier.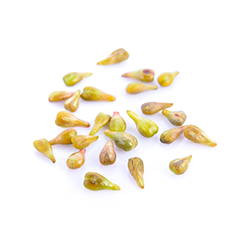 Grapeseed
Lightens skin discolorations like scars, stretch marks and sunspots thanks to vitamin E and linoleic acid content.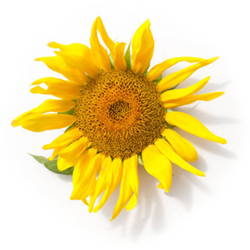 Sunflower
Great source of vitamin E, rich in nutrients and antioxidants, and is effective for combatting skincare issues like inflammation, redness and irritation of the skin.


Created to care for the skin during pregnancy and postpartum


Rich yet never greasy oil that quickly absorbs

Our pregnancy oil is perfect for relaxing, prenatal and postpartum massages.
Gently massage onto breasts, belly and hips to hydrate and improve appearance of stretch marks during pregnancy.

Use post-partum to improve appearance of stretch marks and restore the skin's elasticity.
Note: Because this is an oil, be sure the product is completely absorbed in your skin before putting on clothes.
---
⭐⭐⭐⭐⭐
"Love everything about this oil! It is so smooth and nourishing for my skin."
- Jill S.
⭐⭐⭐⭐⭐
"I've been looking for a good moisturizing body oil that's fragrance free. This did NOT disappoint. My skin has never felt softer."
- Angela M.
⭐⭐⭐⭐⭐
"So happy I found this oil! Love that it's spiked with Vitamin E and antioxidants - absolutely perfect for intense hydration and helping soothe stretch marks during my pregnancy."
- Erika D.
⭐⭐⭐⭐⭐
"As I got closer to my due date the skin around my belly was getting so itchy. This oil has been a lifesaver when it comes to calming my skin and hopefully reducing stretch marks."
- Satya D.
⭐⭐⭐⭐⭐
"I was hesitant to put any products on my skin while pregnant, so I was excited to see this oil only has natural ingredients made from plants. Safe for me and baby, and my skin feels sooo good!"
- Laura S.
⭐⭐⭐⭐⭐
"I don't know how I survived my previous pregnancy without this oil. It feels so good on my skin. Putting this on is part of my nightly routine now."
- Abby M.
We're so confident that you will love our products that we'll give you your money back if you are not 100% satisfied. No returns necessary, and no questions asked.
Experience the benefits of Nourishing Body Oil today.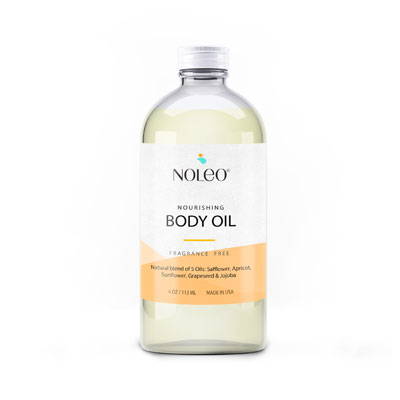 NOLEO® Nourishing Body Oil